Certified Auto Repair and Service in Oakland, CA
At Downtown Toyota of Oakland, our Toyota Certified technicians are here to provide exceptional service in a timely manner. From oil changes to brake repair and transmission replacements, our repair shop is dedicated to maintaining top-tier customer service for new and used car buyers. We care about your safety and the safety of those you love, so we stay on top of all auto repair and service requirements. Repairs are made with Toyota OEM parts to ensure the best possible fix for your vehicle.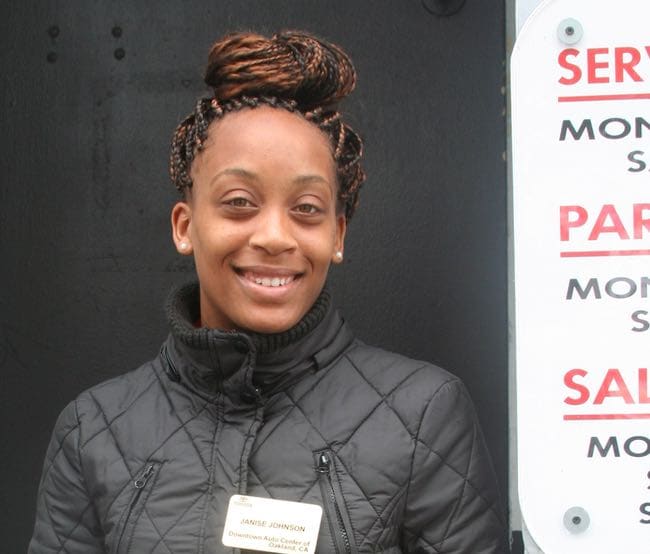 We will greet you with a smile!
We are a family-owned city dealership of over 30 years, located on Broadway Row in Oakland, CA. We encourage our customers to make appointments for Toyota service so we can assure all our commitments are fulfilled by the end of each day. Having an auto repair appointment means your car will be serviced that day (unless otherwise notified by your service writer). 
We provide you with transportation to and from work or play. Our shuttle goes to Montclair, Piedmont, Rockridge, nearby Kaiser Permanente facilities, Bart, and other neighborhood locations. We provide free one day rentals for any service over $350. Being a city dealership, we have limited garage space, so we try to provide friendly and convenient substitute transportation.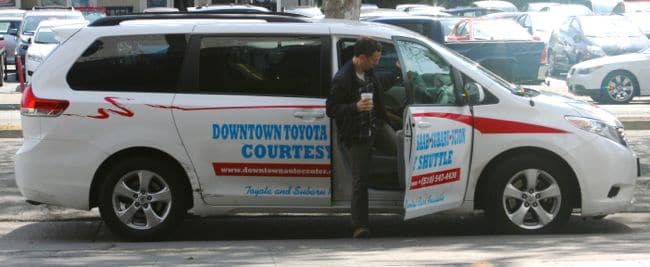 We won't leave you hanging when you come in to our Toyota Service Center. Take advantage of our free Wi-Fi, coffee, tea, and on Saturday mornings you might just find donuts. We love our pets, so feel free to bring your best friend. Children and husbands are welcome as well!