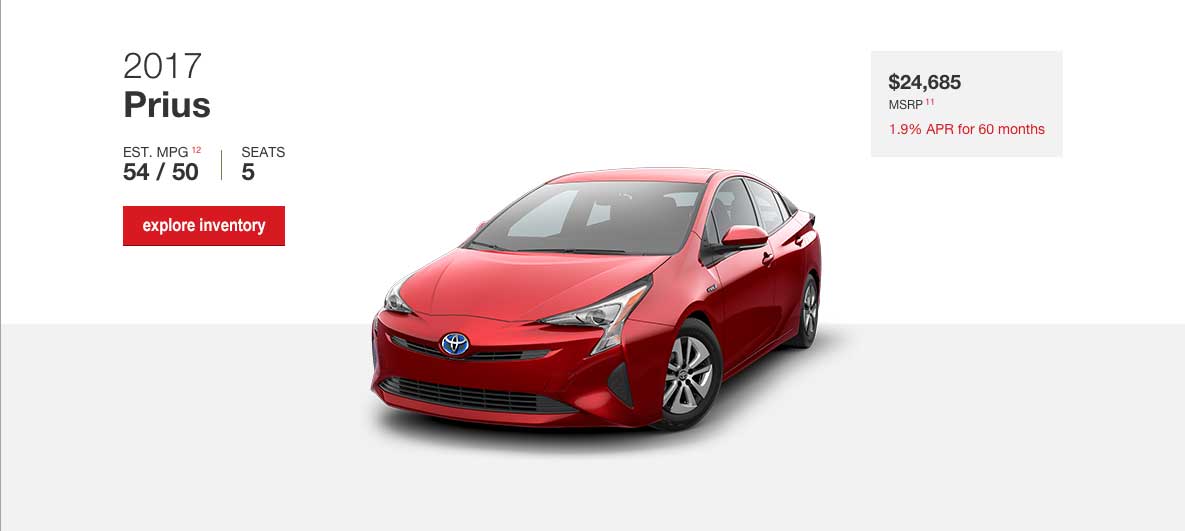 Let's shatter all expectations.

Take everyone by surprise. The 2017 Prius is hitting streets with a daring, edgy look that continues to set trends. Its sleek shape, sculpted character lines and dynamic LED lighting attract all the right attention. An inviting interior, with soft-touch materials and advanced technology, gives everyone plenty of room to stretch out and get comfy. And when the roads get twisty, the double-wishbone rear suspension and athletic stance ensure that this hybrid is always up for some fun. Best of all, it all comes in a package with an available EPA estimate of up to 58 mpg city.

14

 

Efficiency never looked so good. Let's go places.

 
  
PRIUS MODELS