2019 Toyota RAV4 Driving Impressions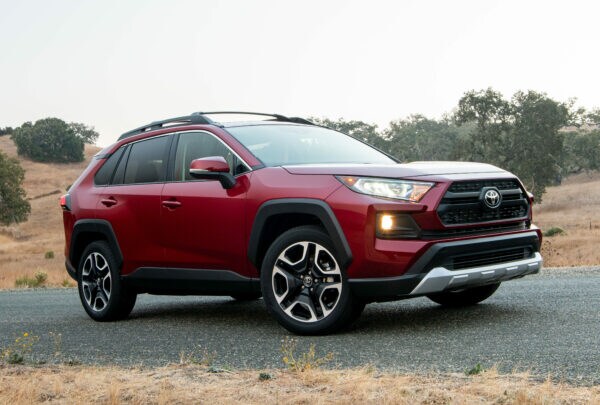 About three-quarters of RAV4s will have the 2.5-liter engine making a healthy 203 horsepower and 184 pound-feet of torque, mated to a quick 8-speed automatic transmission. This engine is responsive and blessed with ample acceleration around town, while its two-lane passing power is good for a compact crossover.
Front-wheel drive is standard and all-wheel-drive versions have one of two systems. LE and XLE models use a conventional system that quietly sends power from the front wheels to the rear when wheels begin to slip. Adventure and Limited have the more complex system that helps the RAV4 feel more confident on a curvy road. With that system the RAV4 handles well, but even the front-wheel-drive RAV4 has well-weighted steering and an agile feel. The RAV4's stiff structure and supple suspension help it absorb bumps well, too.
With 219 horsepower, the Hybrid makes more power than the non-hybrid. It gets that extra 16 horsepower from an electric motor driven by a nickel metal-hydride battery pack squeezed under the rear seat. Under very light acceleration, the Hybrid can reach 40 mph on electric power alone, before the gas engine kicks on with a gentle rumble.
In the LE and Limited Hybrid, the ride and handling is equal to that of the non-hybrid models. The Hybrid XSE has a slightly stiffer suspension that's still comfortable.